Where & When
February 28
17:00pm - 23:00pm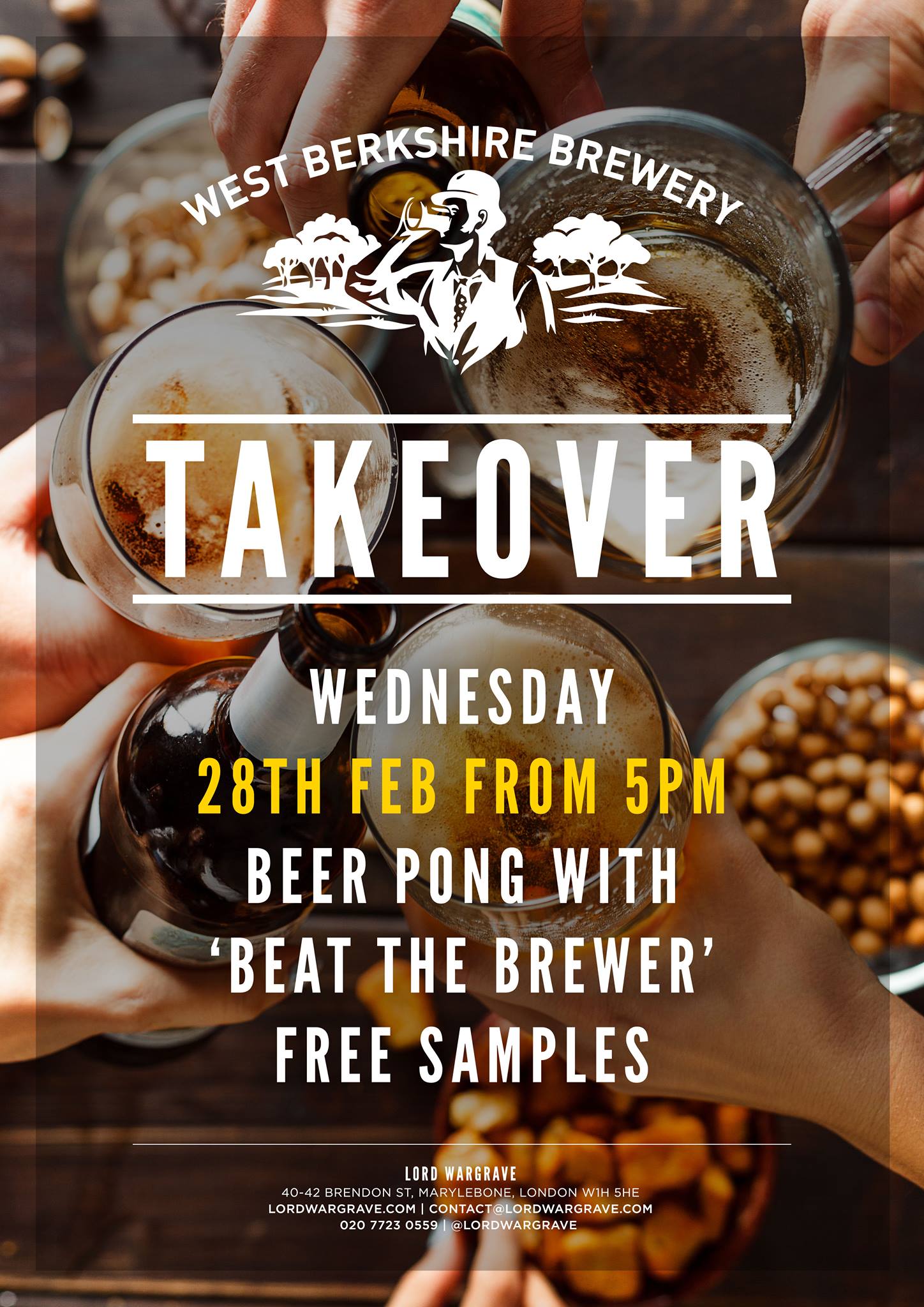 Can you 'Beat the Brewer'? Have a go at the Lord Wargrave. We'll also be giving away a few freebies as a thank you for all the support.
Beers available on the night –
Tropic Like It's Hot
Good Old Boy
Mister Swift's
Mister Chubb's
Maharaja Pale Ale
India Session Ale
Snake Oil
Mashed & Wired
So many to choose from!
Other upcoming events
@ 10:00:00 - 12:00:00
Renegade Taproom
@ 18:00:00 - 22:00:00
Renegade Taproom
@ 09:00:00 - 15:00:00
Renegade Taproom