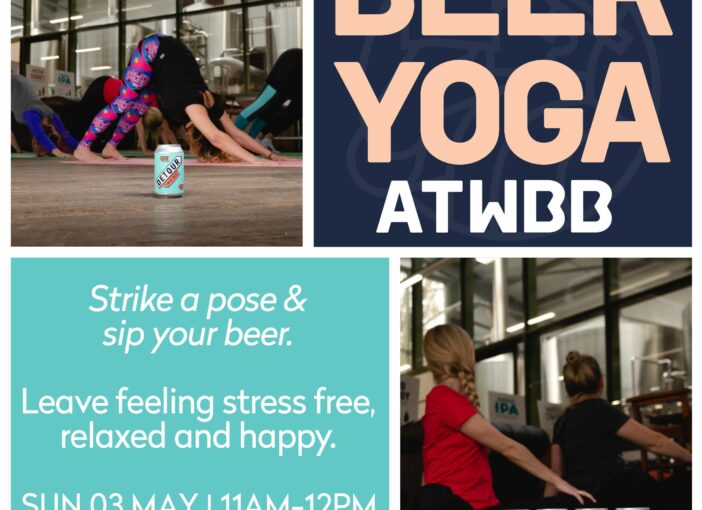 Spend a relaxing morning at the brewery, stretching, strengthening and sipping on a beer.
This fun, informal class is open to all, whatever level you might be at in your yoga practice. From complete beginner to those with some experience.
Your booking includes 1x 330ml WBB beer can, one hour tutored class (yoga mat provided) and 10% off lunch in the Taproom on the day.
Tickets available here.
Other upcoming events
@ 10:00:00 - 12:00:00
Renegade Taproom
@ 18:00:00 - 22:00:00
Renegade Taproom
@ 09:00:00 - 15:00:00
Renegade Taproom