Where & When
January 20
00:00am - 23:59pm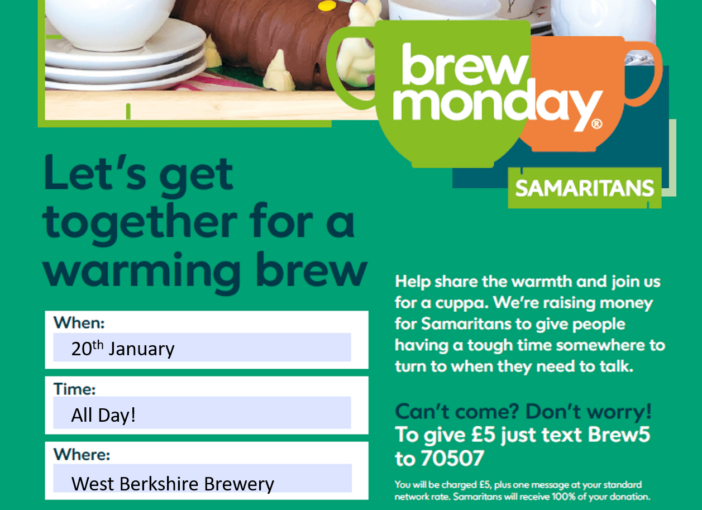 Join us in the Taproom for #brewmonday.
We'll be serving Cakes, Tea and Good Old Boy*, all profit from these sales will be going to support the Samaritans.
Spend the day relaxing with a cake and a cuppa.
*Other beer will be on offer but will not be included in this offer. Although you are still most welcome to donate to the Samaritans of course!
Other upcoming events
@ 10:00:00 - 12:00:00
Renegade Taproom
@ 18:00:00 - 22:00:00
Renegade Taproom
@ 09:00:00 - 15:00:00
Renegade Taproom