Burger Week At The Taproom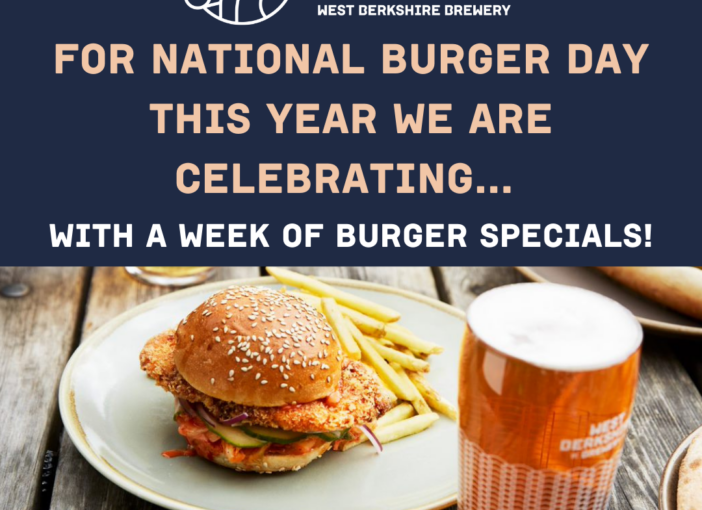 Celebrate National Burger Day (May 28th) the right way by indulging in a homemade juicy WBB Burger at The Taproom & Kitchen.
Because we love burgers, and you do too, we have decided to extend this celebration with a week of Burger Specials… YUMMY!
See the full menu below:
Harissa Lamb Burger £14.50
Pulled Spiced Lamb, & Butter Bean Patty, Harissa Mayonnaise & Pickled 'Slaw, Served With Fries
The Big Tap ! £14.50
3x 3oz Beef Patties, Melted Cheese, Lettuce & Big Tap Sauce, Served With Frickles & Fries.
The Greek Stack £14.00
Grilled Aubergine, Courgette, Red Pepper, Tomato & Halloumi Stacked With Olive Tapenade, Served With Fries
Sloppy Joe Burger £14.50
A 3oz Beef Patty Topped With Pulled Chilli Beef Brisket, Melted Cheese, Jalapeños, Sour Cream & Guacamole, served with fries.
Other upcoming events
@ 10:00:00 - 12:00:00
Renegade Taproom
@ 18:00:00 - 22:00:00
Renegade Taproom
@ 09:00:00 - 15:00:00
Renegade Taproom