Where & When
March 18
19:30pm - 21:00pm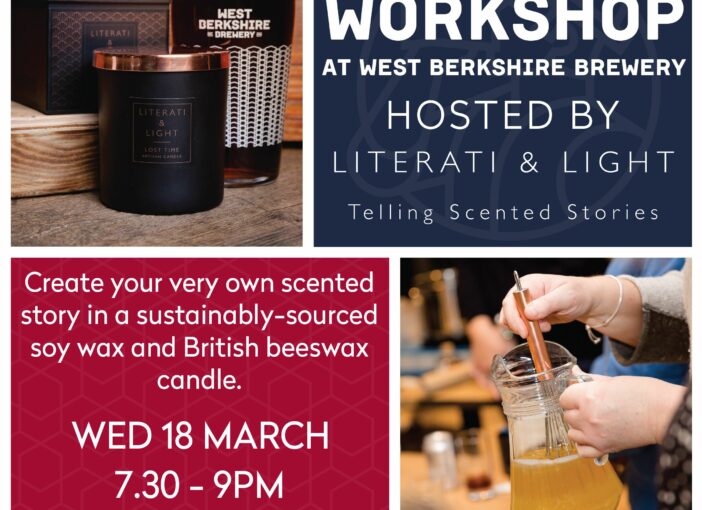 Celebrate Mother's Day in style and bring mum along to create a beautifully scented, premium candle to take home, or bring a mate and give mum a surprise on 22nd.
The workshop will start at 7:30pm on Wednesday 18th March.
Kitchen open from 6-9pm for supper.
Tickets available here.
Create your very own 240g sustainably-sourced soy and beeswax candle with Literati & Light.
Each ticket includes your finished candle (choose from two fragrances) a lid, a beautiful gift box and either a WBB pint, glass of wine or soft drink.
Each candle will burn for up to 50 hours.
Literati & Light candles are poured by hand in beautiful Berkshire using artisan techniques. Every Literati & Light fragrance is expertly blended to tell a scented story and each drop of wax contains the maximum amount of fragrance . We respect the environment by using sustainable natural waxes and eco-friendly packaging.
For the safest and best burn, always follow the safety instructions on the base of the candle
Other upcoming events
@ 10:00:00 - 12:00:00
Renegade Taproom
@ 18:00:00 - 22:00:00
Renegade Taproom
@ 09:00:00 - 15:00:00
Renegade Taproom