Where & When
April 28
10:30am - 18:00pm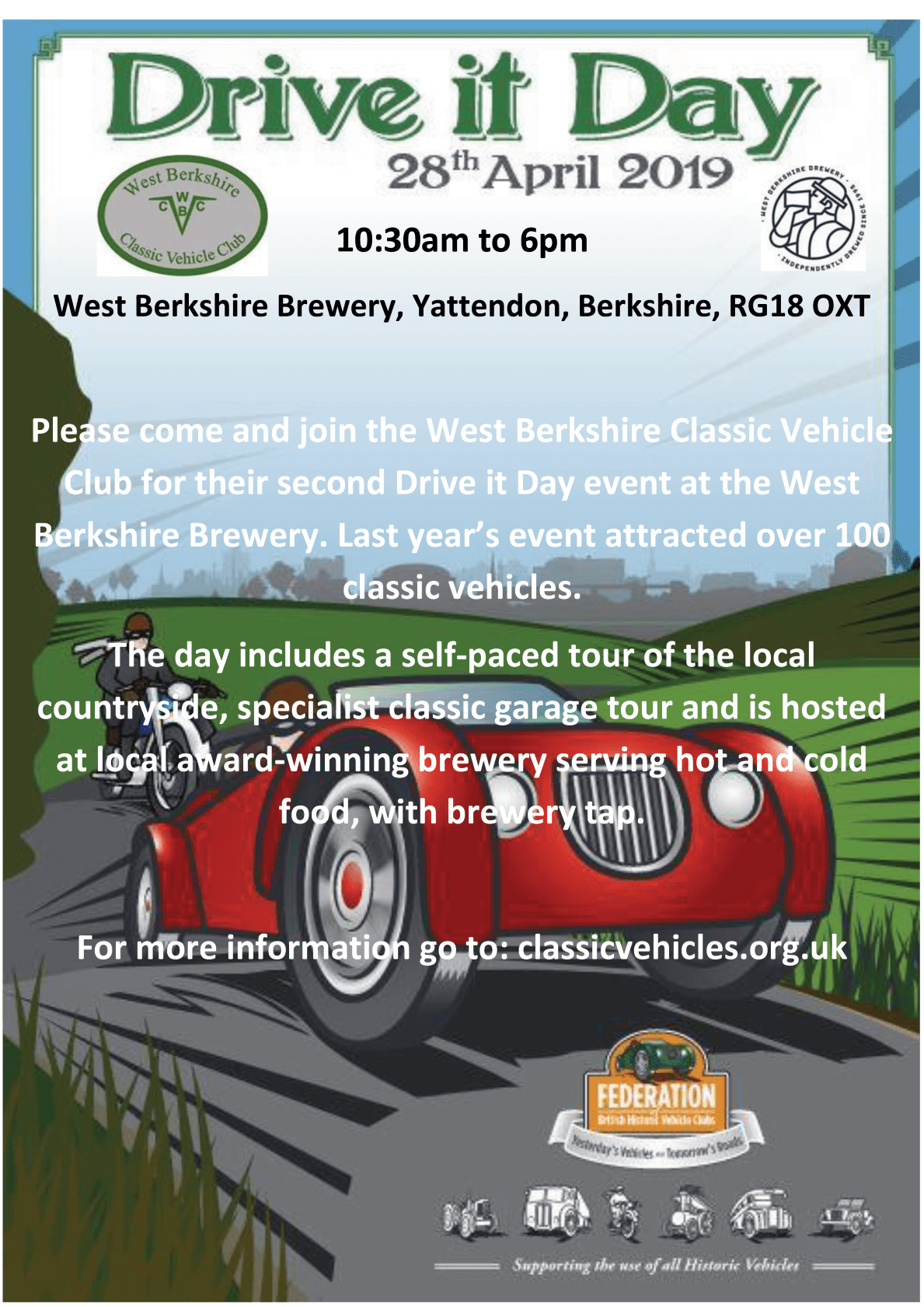 Join the West Berkshire Classic Vehicle Club for their second Drive It Day event here at WBB. Last year's event attracted over 100 classic vehicles.
The day includes a self-paced tour of the local countryside, specialist classic garage tour and is hosted by our Taproom serving a seasonal selection of food and wide variety of drinks including coffee!
For more information please click here.
Other upcoming events
@ 10:00:00 - 12:00:00
Renegade Taproom
@ 18:00:00 - 22:00:00
Renegade Taproom
@ 09:00:00 - 15:00:00
Renegade Taproom