Where & When
April 9
09:00am - 11:00am
Renegade Taproom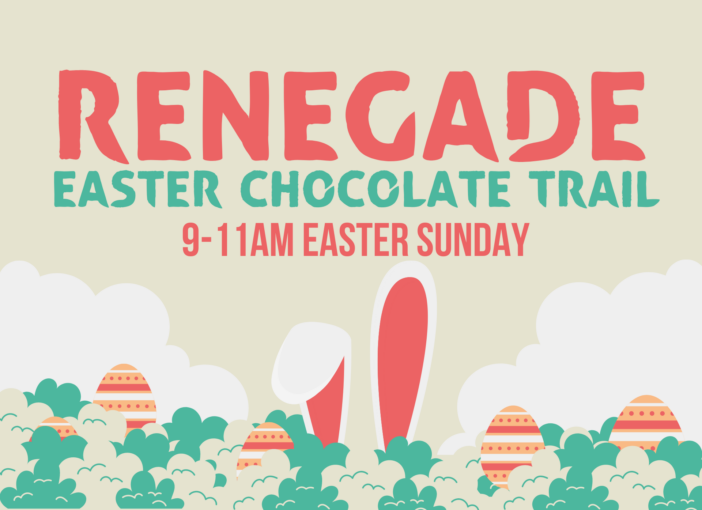 Enjoy a tasty breakfast at the Taproom whilst the little ones follow the clues to win a little chocolate treat.
Pancakes, smashed avo or the full Brewer's Breakfast, there's something for everyone. Check out the Sunday breakfast menu
here
.
The chocolate trail is free! Book your table for breakfast
here
.
Other upcoming events
@ 10:00:00 - 12:00:00
Renegade Taproom
@ 18:00:00 - 22:00:00
Renegade Taproom
@ 09:00:00 - 15:00:00
Renegade Taproom