Where & When
December 14
12:00pm - 18:00pm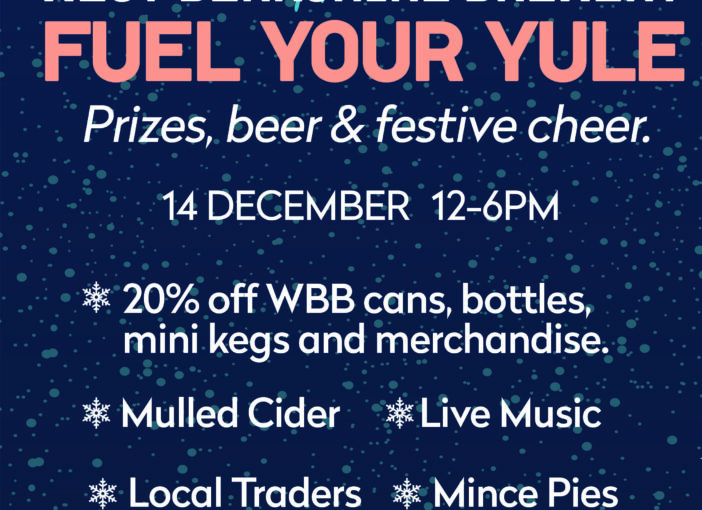 Join us in The Taproom for an afternoon of festive cheer where there will be live music, mince pies, mulled cider and mulled wine. The brewery shop will have 20% off of all packaged beer and 9 pint mini kegs and the Wine Man will be in the brewery shop with a wonderful selection of his wine on offer.
Beer There and Everywhere will be in the shop to fill all your bottles, growlers, or whatever you can find with WBB beer to take home.
We will also be running a charity raffle to support Loose Ends. Loose Ends is a drop-centre in Newbury who serve food to the homeless and vulnerable. They are run by over 80 volunteers who serve on average 140 meals a week and give over 6,000 hours a year of their time to helping Loose Ends. The preparation and serving of healthy, hot meals is their main function but they also offer groceries, tins, toiletries and clean clothes to all those in need.
Other upcoming events
@ 10:00:00 - 12:00:00
Renegade Taproom
@ 18:00:00 - 22:00:00
Renegade Taproom
@ 09:00:00 - 15:00:00
Renegade Taproom