Where & When
November 4
11:00am - 16:00pm
Renegade Taproom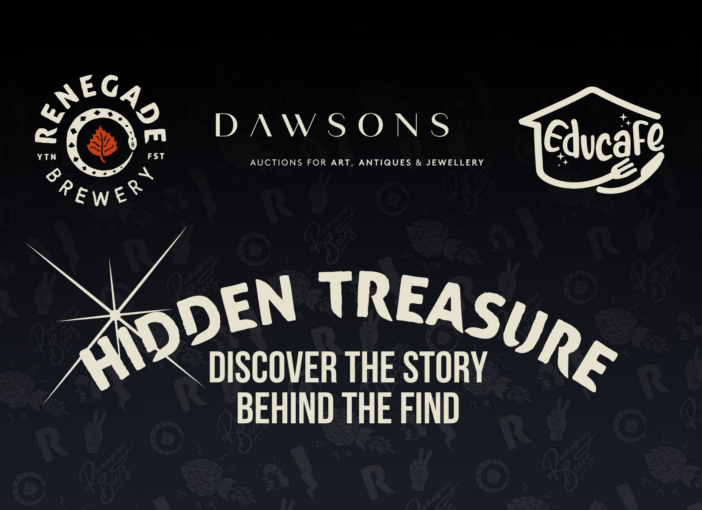 Is there a hidden gem waiting to be discovered somewhere in your home? Delve into that forgotten box and our experts will value your treasure and share the story behind the find.
All proceeds go to Educafe, a Community Interest Company bringing together diverse communities in West Berkshire.
Renegade Brewery and Dawsons Auctions for Art, Antiques and Jewellery collaborate for this one-off fundraiser for Educafe CIC – a flourishing community movement based in Newbury.
Bring up to 3 items per ticket to be valued on the day by Dawsons experts.
Also enjoy:
Free Renegade drink on arrival
Lawn games
Human Fruit Machine
Little Hooves ponies
10% off Renegade beer in the shop on the day
Raffle
Tickets available here – Hidden Treasure Tickets, Sat 4 Nov 2023 at 11:00
Other upcoming events
@ 10:00:00 - 12:00:00
Renegade Taproom
@ 18:00:00 - 22:00:00
Renegade Taproom
@ 09:00:00 - 15:00:00
Renegade Taproom