Meet the Brewery at The Old Suffolk Punch
Where & When
November 16
19:00pm - 23:00pm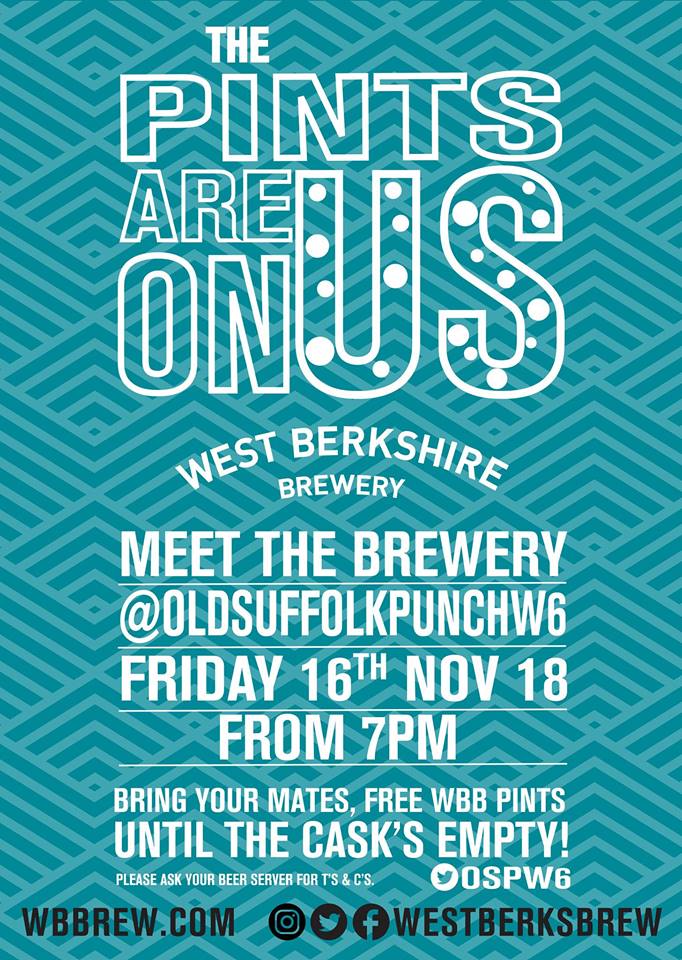 Join us at The Old Suffolk Punch for a pint on us!
That's right, head over on 16th November and the pints are free until the cask's empty! Plus we'll be there with merch, chats and high fives…
Not only that, but if you're one of the first 50 people to arrive, you'll receive a card that get's you ANOTHER FREE BEER on your next visit!
The free pints on the night will be our Tropic Like It's Hot Pineapple Pale Ale.
See you there!
Other upcoming events
@ 10:00:00 - 12:00:00
Renegade Taproom
@ 18:00:00 - 22:00:00
Renegade Taproom
@ 09:00:00 - 15:00:00
Renegade Taproom