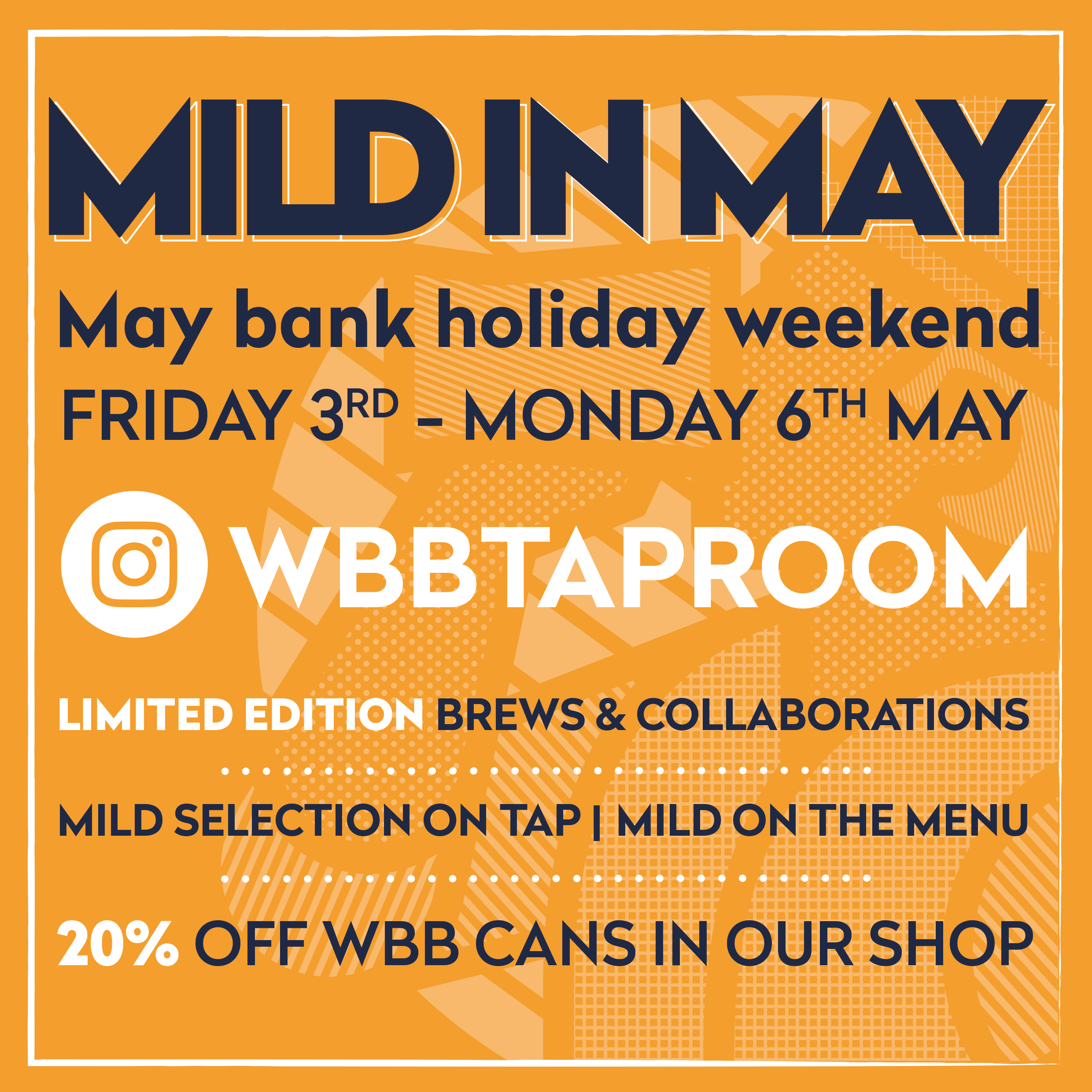 Join us over the Bank Holiday weekend for some fantastic Mild beer including one off collaborations and limited edition brews.
Maggs' Magnificent Mild 3.5%
Maggs' Mild Salted Caramel Edition 3.5%
Little Yeller 3.5% Peanut Butter Biscuit Mild collaboration with Twisted Barrel Brewery and Tap House
Black Beauty 3.9% Mild from White Horse Brewery
Mansion Mild 3.7% from Tring Brewery
More to be confirmed.
We'll also be creating some special dishes with Mild for our menu over the weekend and you can get 20% off any WBB cans in the shop!
Kitchen opening all weekend:
Friday 12-3 & 5-9
Saturday 12-9
Sunday & Monday 12-3
No tickets needed.
Other upcoming events
@ 10:00:00 - 12:00:00
Renegade Taproom
@ 18:00:00 - 22:00:00
Renegade Taproom
@ 09:00:00 - 15:00:00
Renegade Taproom