Newbury Velo Virtual Cycling Race
Where & When
March 15
00:00am - 23:59pm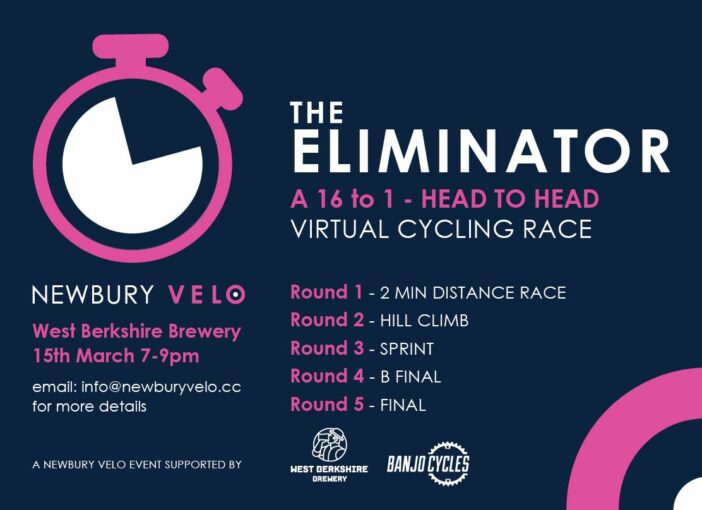 32 hopefuls, 2 winners.
15th March sees West Berkshire Brewery present Newbury Velo – The Eleminator.
Local clubs go head to head in a knockout competition like none you've ever experienced before. Guaranteed to be a lot of fun for the spectators and a lot of sweat and muscle work for the participants. Team entry is free.
Riders, contact your club secretary to see if they're putting a team together. Fans, spectators & the curious, put it in the diary. Bar, food and 3hrs of entertainment. Free entry.
Other upcoming events
@ 10:00:00 - 12:00:00
Renegade Taproom
@ 18:00:00 - 22:00:00
Renegade Taproom
@ 09:00:00 - 15:00:00
Renegade Taproom