Where & When
January 30
18:00pm - 21:00pm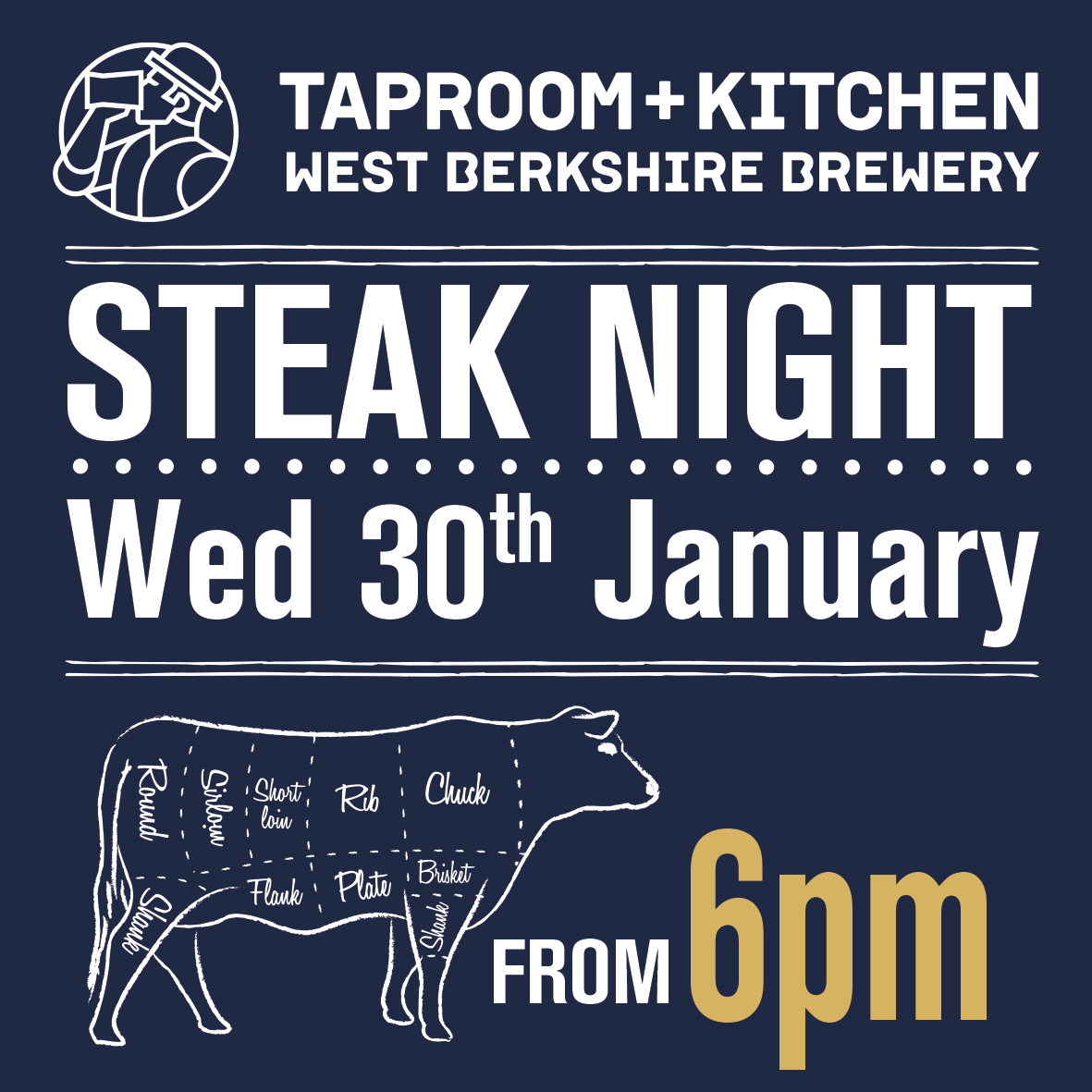 Join us at the Taproom for payday steaks!
The evenings menu is as follows:
To share: Cote de boeuf – £45
6oz sirloin steak – £21.95
8oz rump steak – £19.95
Bavette steak – £14.95
Cauliflower steak with salsa verde (V/VG) – £13.95
All from Casey Fields Farm Shop at Vicars Game
All served with chips, Smoke on the Porter tomato relish. caramelised shallots & watercress.
Additional sauces – £2
Good Old Boy peppercorn sauce.
Mr Swift's Pale Ale creamy mushroom sauce.
Bernaise sauce.
Please pre-order to avoid disappointment or just chance it on the night! Our usual menu will also be on offer so you wont go hungry.
Email: taproomandkitchen@wbbrew.co.uk or call us on 01635 767090 to book your steak!
Other upcoming events
@ 10:00:00 - 12:00:00
Renegade Taproom
@ 18:00:00 - 22:00:00
Renegade Taproom
@ 09:00:00 - 15:00:00
Renegade Taproom