Where & When
December 11
19:00pm - 21:30pm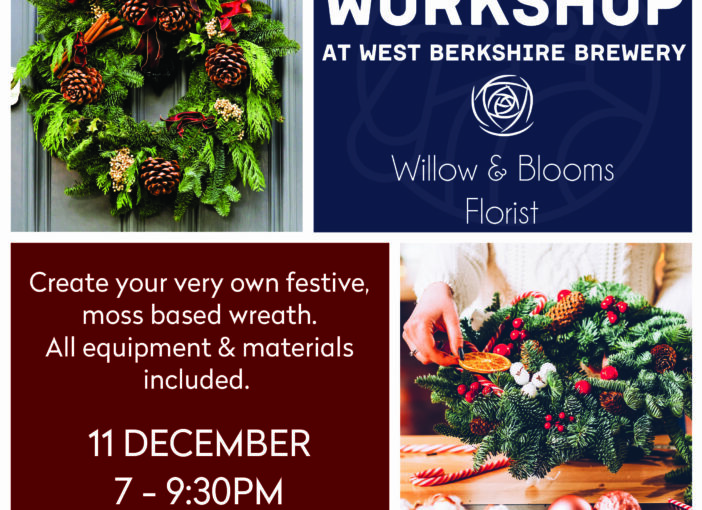 The workshop will start at 7pm on 11 December.
Kitchen open from 6pm for supper.
Create your very own festive, moss based door wreath with Willow and Blooms.
Each ticket includes your finished wreath (all materials and equipment included) and either a WBB pint, glass of wine or soft drink.
Materials will consist of moss, spruce, ivy, twigs, conifer, cones, dried fruits & cinnamon and plenty more to choose from.
To purchase tickets please click here. Limited space available.
Other upcoming events
@ 10:00:00 - 12:00:00
Renegade Taproom
@ 18:00:00 - 22:00:00
Renegade Taproom
@ 09:00:00 - 15:00:00
Renegade Taproom