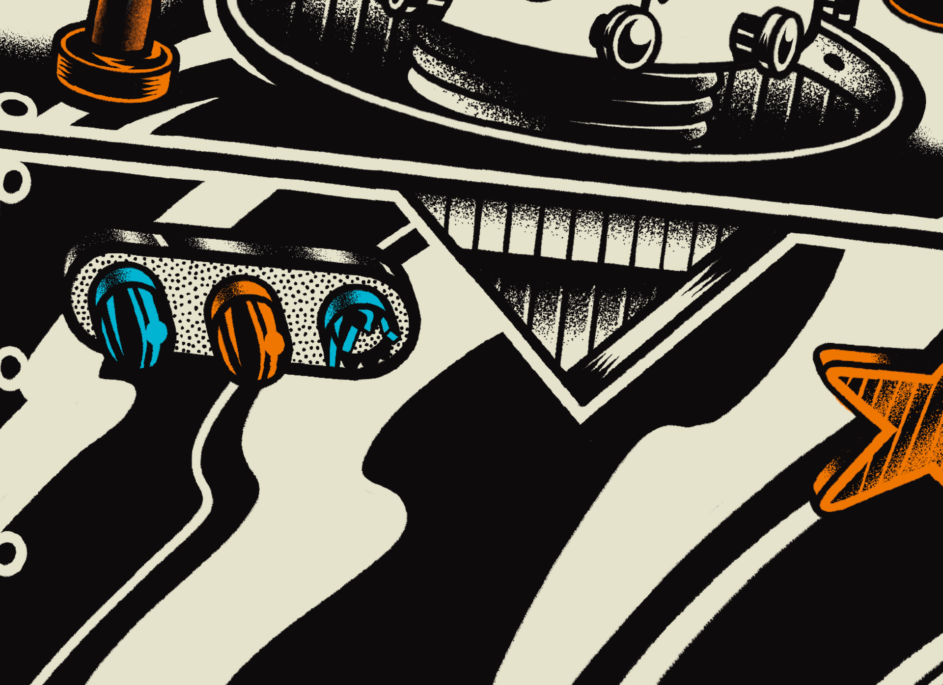 15th August 2022
SJ joined us just before the world went into free fall so it's safe to say there have been a few changes to her role and she's risen to the challenge every time. Read on for all the beery chicken wing recipes you'll ever need, a delicious Newbury based restaurant recommendation and the best places to visit in Cornwall.
Full Name: Sarah-Jane McFarlane
What do you like to be called? Everyone calls me SJ 😊
Job Title: Taproom & Kitchen General Manager
How long have you been at WBB and what were you up to before?
I have been at WBB for 3 years now, before that I managed the student bars at Greenwich University for around 8 years.
How has your role/the business progressed since you've been here?
I started here as the assistant manager of the Taproom in July 2019, my main role then was to assist in the day to day running's of the Taproom. in June 2021 I was promoted to General Manager, I now lead a lovely team of around 25 front of house & kitchen staff.
How we operate and run The Taproom & Shop has considerably changed in the past few years, mostly down how Covid-19 changed the world of hospitality. We have faced many challenges; however, we have seen great growth, and I am now very much looking forward to the future with the brewery and all the new beers and branding that is coming up and being able to continue to serve great beer in the Taproom.
What is your favourite style of beer or favourite beer?
My fridge at home is always fully stocked with Renegade Lager, which I enjoy when lounging in front of the TV in the evenings. When I go out my favourite beer to drink on tap is Beavertown Neck Oil, I also really like Gin………
Most recent book you read? I honestly cannot remember; I am not much of a reader.
Last thing you listened to? Jamie T's new album on the way into work this morning.
Last film/series you watched?
Film- Guardians of the Galaxy, recently started watching a lot of Marvel films, I'm late to the party.
Series- The Boys
Hobbies or interests? Spending too much of my money on Tattoos, holidays and eating out.
Best place you've travelled to and why does it stick in your memory?
Cornwall is probably my favourite place to visit, i love the beaches, and visiting family there.
Personal favourites include:
Mr B's ice cream & Philips Pasties in Hayle.
Favourite beach, Carbis Bay, it's beautiful.
The Blue Bar, Porthtowan- really good Tacos 😃
To have a nice drink, The Watering Hole Perranporth, it's right on the Beach!
Coffee or tea? Tea, although coffee to help wake up on an early Sunday Breakfast shift.
Favourite food to eat in? I love making Chicken wings! Find some awesome recipes from The Beeroness here.
Favourite local restaurant? Lebanese House in Newbury, everything they do is delicious!
Funniest thing at work so far? The funniest moment for me, was me making a fool of myself live on BBC radio Berkshire, I had to read out a clue live on air for a scavenger hunt they were doing, however I completely mis-read the clue, and didn't even realise until my boss who was listening messaged me to tell me. They also spent around 15 minutes looking for me in The Taproom that was full of around 200 customers watching the Rugby World Cup final! I listened back to it later that day and was mortified.
Tell us something we probably don't know about you. I have a tattoo of my cat on my leg, I am a fully-fledged cat lady!
What got you into the beer industry? I wanted to learn something new!
Dogs or cats? CATS – Obviously as I am a cat lady! I have Penelope who loves to take up half of my bed every night and wake me up at 4am every morning! Although I do love cuddling with the office dogs Marnie & Humphrey.