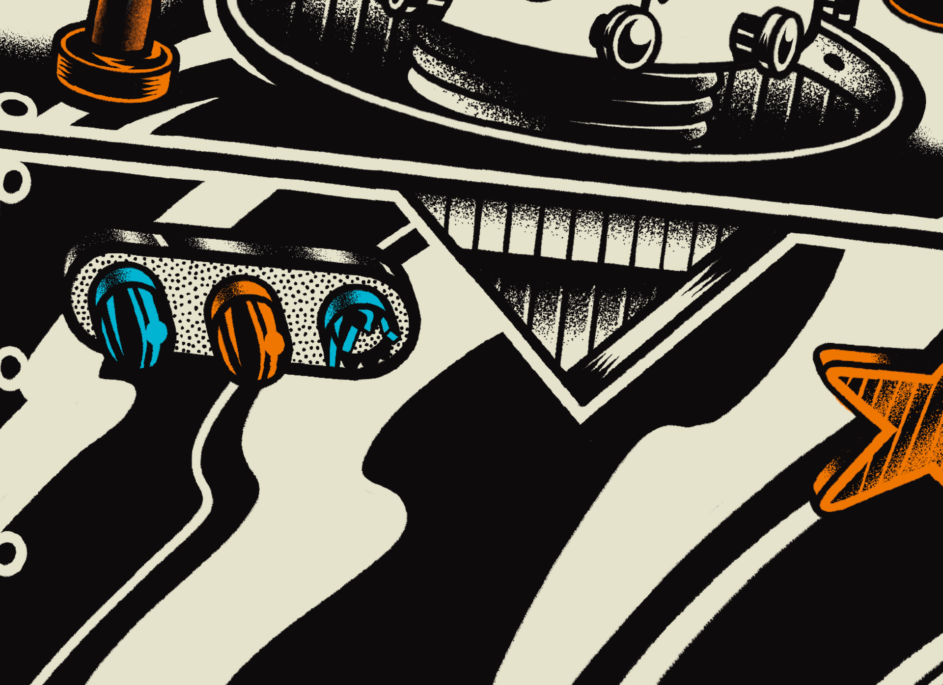 12th September 2022
John & Liz started off helping out when we needed it and have ended up running the kitchen! They're into beer (even brewing themselves, with hops from their garden), mountain biking and surfing. They also grow their own veg, forage in the woods and have their own chickens. Read on to find out what they were up to before joining us and something about a pizza hitting the wall…
Full Names: John Baker & Liz Yates
What do you like to be called? John & Liz
Job Title: Head Chef & Senior Chef de Partie
How long have you been at WBB and what were you up to before?
Before WBB we worked in plenty of restaurants from 3 rosettes to local pubs; best thing was running our own sandwich deli for 7 years that we eventually sold on as a successful business. We've been at WBB on & off at least 3 years through agency work and became full time when the first lock down ended.
How has your role/the business progressed since you've been here?
We started as relief work and now run the kitchen.
What is your favourite style of beer or favourite beer?
John – Anything Belgian, especially mixed fermentation beers.
Liz – Refreshing saisons.
Most recent book you read?
John – The great Dune trilogy (bloody big book)
Liz – The Girl With The Green Eyes by Jenny Wanacott (a friends first book!)
Last thing you listened to? We've just been to a festival. Roni Size in the dance tent was unreal!
Last film/series you watched? God's Favourite idiot & Last Man On Earth.
Hobbies or interests? Mountain biking, surfing & music for the both of us.
Best place you've travelled to and why does it stick in your memory?
So many. Has to be spending 6 months back packing around Mexico & Central America; from the city's Mayan ruins to spending time in the jungle, such a great trip.
Coffee or tea?
John – Coffee
Liz – Tea
Favourite food to eat in? Anything home cooked from our veggie garden, foraged from the local woods or eggs from our chickens.
Favourite local restaurant? Ask us food and we could talk for hours.
A few local favourites – The Cottage Inn, Bucklebury | Sushi Maki, Newbury
Funniest thing at work so far? Too many to list, everyday chef dramas, a pizza hits the wall, split chef trousers, there may have been a plate that ended up in a lake.
Tell us something we probably don't know about you.
John – Raced the worlds longest downhill mountain bike race in Alpe D'Huez.
Liz – Has surfed in 6 different countries and a small Hebridian Island off Scotland.
What got you into the beer industry? A free pint after work.
Dogs or cats? Chickens!